At Green Source, we specialize in the engineering, procurement, and construction (EPC) of solar energy solutions. Our work has included rooftop solar systems, hollow structural section (HSS) longspan carports, full cantilever and T-structures, and much more. We pride ourselves on offering exceptional products to all of our customers, and we've worked with many large and boutique finance firms to provide solar array installation for large-scale projects in many locations.
If you're interested in integrating renewable energy into your next parking structure or carport, we'd love to partner with you. With our expertise, your new solar array can provide the energy you need while also providing superior protection for vehicles at any time of day or night.
Green Source Membrane Shield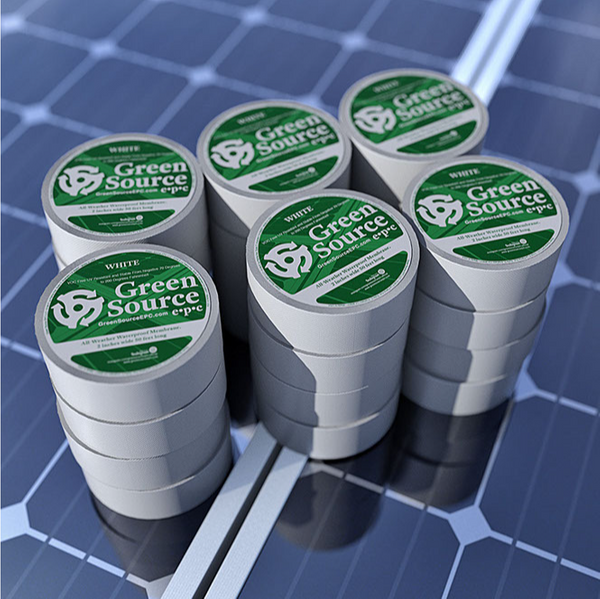 When people park their car or truck under a covered structure such as a carport, they expect their vehicle to be protected from the elements. However, in some instances, the gaps between the carport panels can allow sunlight, moisture, and debris through, affecting the parked vehicles. Our Green Source Membrane Shield is designed to bridge the gap between solar panels so that rain, snow, sunlight, and dirt are kept away from the vehicles.
The membrane shield is easy to install on all horizontal and vertical surfaces, and it will help divert water to the low-clearance side of the carport canopy. It comes in 100' rolls and is suitable for all-weather application. The membrane's UV resistance will ensure it lasts for a long time, and we know you'll love how well it protects your carport parking.
Membrane Shield Features:
UV resistant for assured longevity
Stable from -70°F to 200°F
All weather application
Tensile strength: 15 lbs. per inch
Elongation: 700%
28 mils thickness
100' rolls
Straight forward install
Immediate full bonding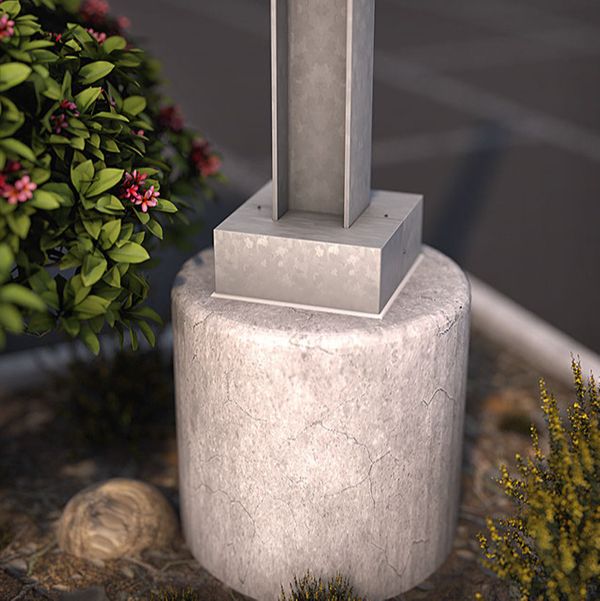 There are many factors to consider when installing a heavy gauge carport system with solar panels. You have to think about the design, the structure, the land clearance, and more. However, when it comes to the finishing touches once your carport is installed, Green Source can provide options such as our stash boxes.
These stash boxes are designed to cover exposed anchor bolts at the base of steel columns that use a surface-mounted, fixed base plate. The anchor bolts will be covered and protected, and your new carport columns will look more appealing. Each stash box is made of 16 gauge steel and comes in a variety of custom colors, making it easy to match the color of your structural beams and columns. They're weather-resistant and easy to install, and your entire carport will be finished in no time.
Stash Box Features:
16 Gauge Steel
Custom Colors Available
Weather Resistant
Easy on the Eyes
Simple to Install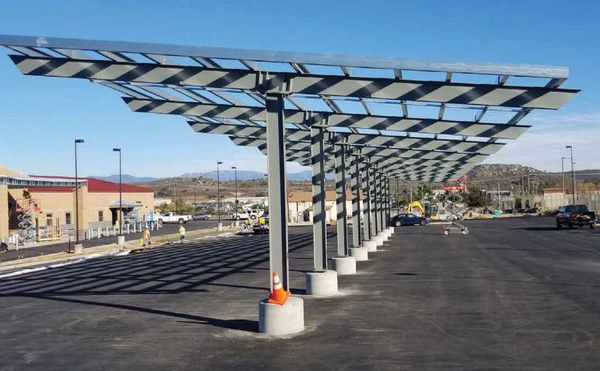 Our HSS carport systems are meticulously designed by architects and engineers who have worked on carport installation nationwide, delivering amazing value, performance, and elegance. Each carport features higher clearance, wider column spacing, and high-quality structural materials and coatings. You'll also have tapered beams, giving the carport a sleeker look, as well as integrated wire management for your solar panel system.
The HSS carport is designed to provide greater lifetime energy production through the use of high-efficiency, high-performance solar panel technology. Each structure also features concealed electrical components and plug-and-play inverters, giving you superior safety and reliability. The corrosion-resistant steel makes the structure extremely durable, and you can expect your carport to last a very long time.
Light-Gauge Carport Systems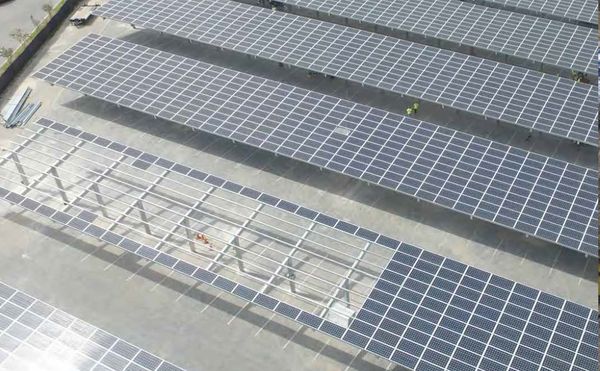 If you need a carport system that's on a smaller scale, then our light-gauge option is likely the right one for you. You can choose from semi-cantilevered, full cantilevered, and T-structure designs, with each one offering high-efficiency solar panels and galvanized coatings. Your new carport can be designed with painted columns and cross beams, and clearance options can range from 9' to 14'.
If you want to add branding, decking, or additional lighting, we will include that in your carport design. Each of your light-gauge carport components comes with an outstanding warranty, including 25 years for the solar panels, 25 years on the Green Source structures, and 10 years on the electrical balance of system (BOS) — this includes all components of the photovoltaic (PV) system apart from the panels themselves.
HSS Longspan Carport Systems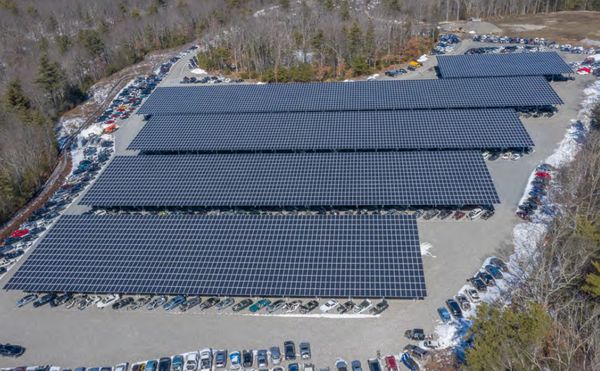 Our HSS longspan carport systems are ideal for large parking lots where there needs to be lots of coverage. A longspan structure offers the maximum protection for vehicles, while also maximizing the potential for energy production. You'll have the flexibility of a garage top solution on your ground lots, with each structure covering two parallel parking rows and an internal drive aisle, using a single contiguous PV-covered canopy.
The standard features and specifications include a minimum vertical clearance of 9', bay spacing of 18" to 27", a carport width of 110', and more. You can also choose from optional features such as snow guards, LED lighting, and electric vehicle charging stations. Those who use your carport will love the safety and convenience of the structure, and you'll enjoy the warranties on your Green Source structure and products.
If you'd like to know more about our membrane shield or stash boxes and how you can integrate them into your existing structure, or you want more information on our carport systems, please contact us today. We'd love to speak with you about our products and how they can help!