THE GREEN SOURCE STASH BOX is a made-to-order, 16 gauge steel cover for base-plates and anchor bolts utilized with our heavy gauge carport systems only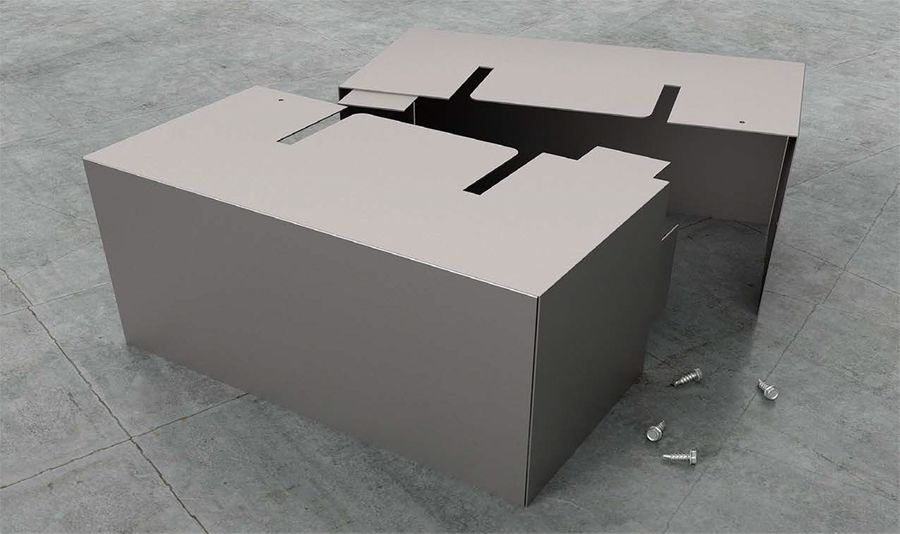 Description
The Green Source Stash Box is a great way to cover exposed anchor bolts at the base of steel columns when using a surface mounted, fixed base plate. Galvanized, 2-piece, 16-gauge Stashboxes are secured with (4) #A12-14 Dril-Flex self-tapping, stainless steel screws by HILTI. All Stash Boxes are made to order and are an optional upgrade to any heavy gauge carport/solar structure. Also available in custom colors.
16-Gauge Steel
Custom Colors Available
Weather Resistant
Easy on the Eyes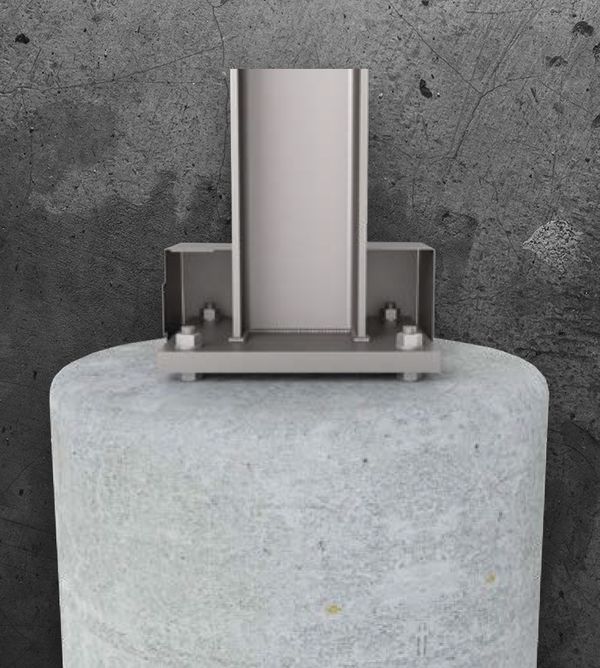 Industry-Leading Design & Expertise
We understand when you work with a renewable energy company that you want to team up with professionals who are experienced, knowledgeable, and passionate about the work they put out. Our GREEN SOURCE STASH BOX is designed with the highest quality, and we want your carport to be protected at all costs. We hope you choose us as your solar energy contractor, and we will ensure your service is performed to your specifications.
At Green Source EPC, we provide our GREEN SOURCE STASH BOX for our customers, and when you work with us, you can expect the highest quality services and unbeatable customer service you deserve! Our GREEN SOURCE STASH BOX comes with a few advantages, such as easy installation, weather resistance, and more and we strive to provide solutions for our clients so that your company can function as efficiently as possible. Get in touch with us today!