Engineering
Design solutions from the experts in the field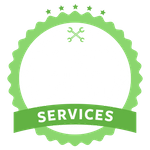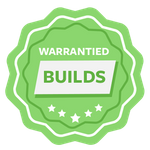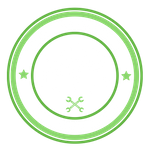 Engineering Services From A Leading Commercial Solar Team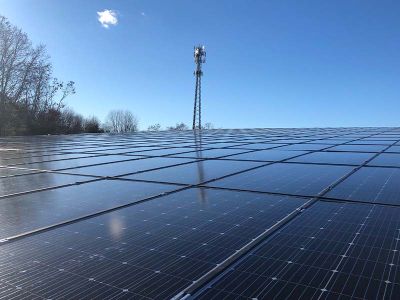 Civil Engineering
Our in-house team of civil engineers at Green Source EPC will work to create a functional, well-thought out design for your solar project. With our commitment to high-quality engineering services, you can be assured your project is in the best hands.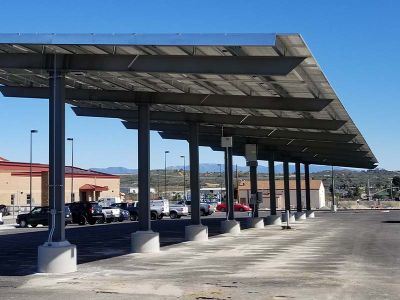 Structural Engineering
As every project is unique, Green Source EPC provides a high level of engineering expertise to ensure that your project is completed to your exact specifications, on-time, and within your set budget.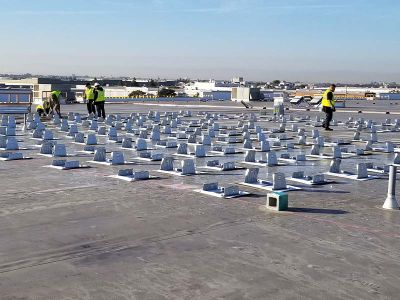 Electrical Engineering
Renewable energy systems require in-depth electrical design in order to function at peak efficiency. Our team of electrical engineers will provide extensive expertise to optimize your solar project.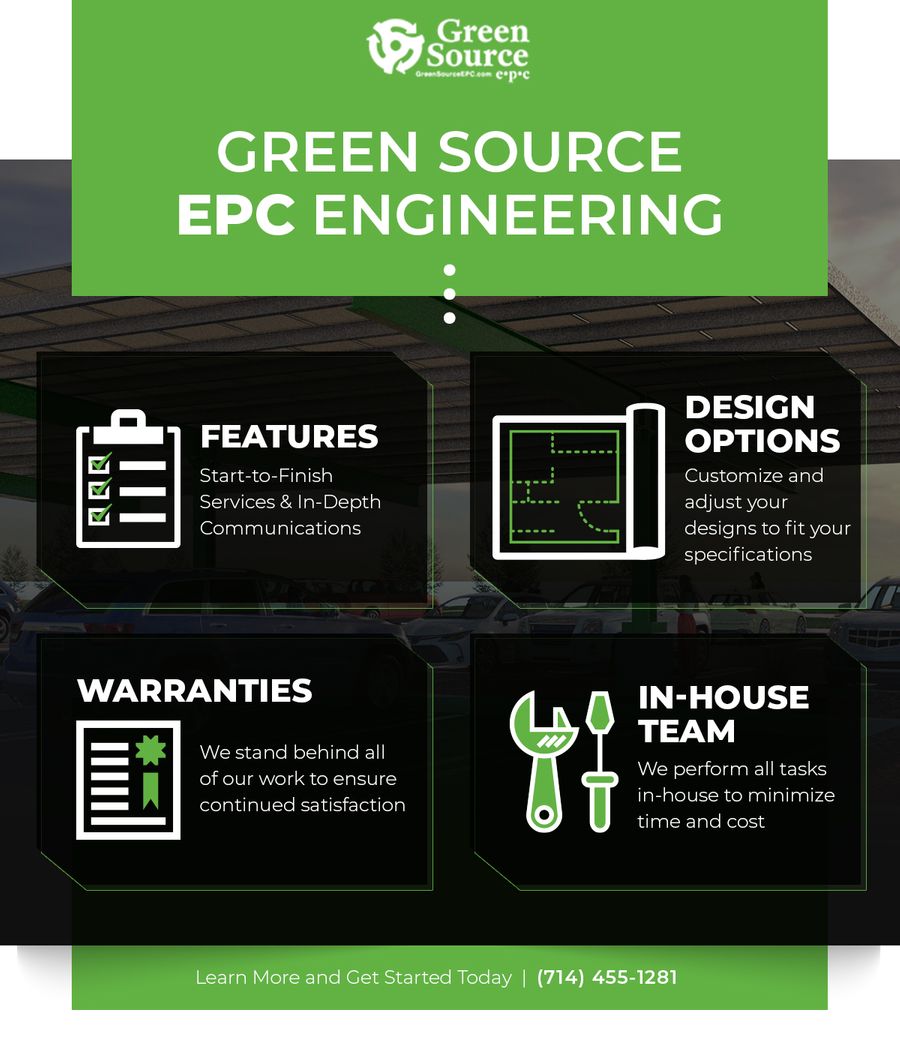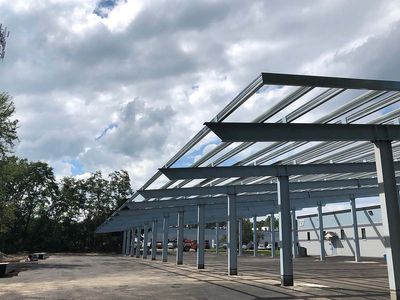 Features
Each project will feature customized designs created by our in-house team of civil, structural, and electrical engineers who work together to ensure that your project is efficient and high-quality from start to finish.
When you work with us, you can expect:
Maximized, efficient energy production

High standards met for every portion of your project

High performance finished products

Customizable clearance heights

Sleek wire management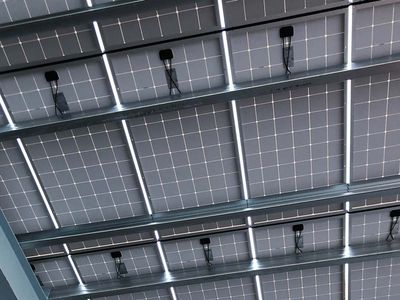 Design Options
At Green Source EPC, our teams of architects and engineers are experienced in designing commercial, state-of-the-art solar projects. That's why we offer multiple base design options and solutions that can be customized to suit your unique requirements. Browse our Systems page to learn more about these design options. Download the PDF brochures for each design option to see more in-depth information about each.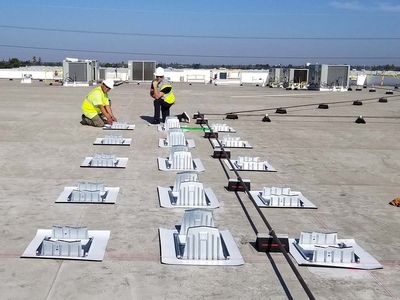 Warranties
Our team is committed to providing the highest quality finished products for our clients, and with that commitment comes the confidence to stand behind our work.
Green Source EPC is committed to providing you with the best engineering services for your project. Our in-house team is focused on creating designs that will keep your solar power functioning at peak performance and efficiency. Learn more about our engineering projects and teams below.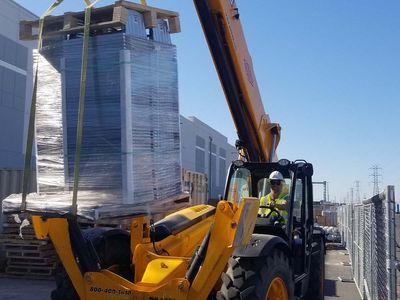 In-House Team
One of the most important factors of our commitment to serving our clients is ensuring that everything is completed to the highest standard. By having the strength to engineer, procure and handle all aspects of construction in-house, we ensure that we can complete every aspect of your project from start to finish without having to contract the work to a completely different team. This results in a product that is completed on time to your specifications and satisfaction.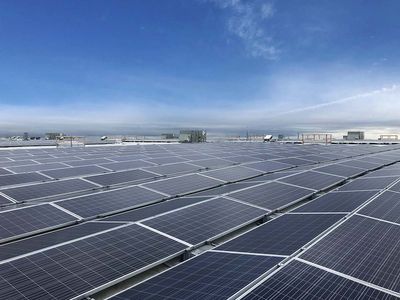 Technical Expertise
Our engineering and design teams collaborate using their experience and cutting-edge technology to design and ensure that your project is sound in every way.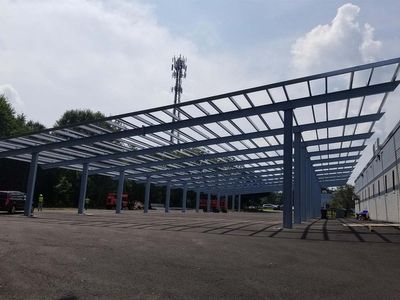 Project Financing Available
When you have a project in mind that requires an expert team of engineers to ensure that it is designed for high-quality functionality, durability, and longevity, you want to be sure that you can bring that project to life without breaking the bank. That's why our solar energy contracting company has a project management team of consultants who help us work with both large and boutique financial institutions to help procure financing options that fit your company's needs and requirements. From Power Purchase Agreements (PPA) to leasing options to PACE financing and even SREC brokerage, our team can help you procure the financing, leasing, or assistance options you need to bring your solar project vision to life.
We also have experience in grant research and incentive research so that your team has the resources needed to let our engineering team do their best work without breaking your budget. During the grant/incentive process, our project management team can help you with application submission and paperwork assistance so your project can come to life easier than you ever thought possible. With our engineering team on the design and construction side of your project and our management team helping you through the financing process, your company's solar project is just a consultation away.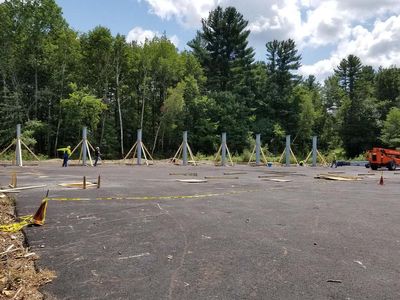 Green Source EPC Promise
Green Source EPC promises to provide an experienced and finished product that exceeds expectations. Our goal is to gain your trust and build mutually beneficial relationships.
We look forward to working with you to create the solar solution that meets your specific needs. Get started with the experts at Green Source EPC.